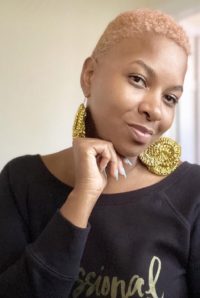 Manolia Charlotin, Director of Development and Talent
Manolia, a co-founder of Press On, tells stories that feed spirit and amplifies voices that seek liberation in her roles as multimedia journalist, curator, strategist, and educator. Over the last 15 years she has helped lead several media organizations and campaigns, including the Boston Haitian Reporter, The Haitian Times, and Feet in 2 Worlds. Most recently, she was the Associate Director at The Media Consortium, a network of leading independent news media, where she advanced the sector's racial equity strategy, development of emerging local media networks, coverage of social justice movements, and editorial management for a landmark scientific study on the impact of collaborative storytelling. Currently, as a strategic consultant to movement-building organizations and independent media platforms, she's helping change agents channel their resources to center the capacity of communities of color to build institutions in their image. Manolia also serves on the board of directors for Bitch Media and YES! Media.
---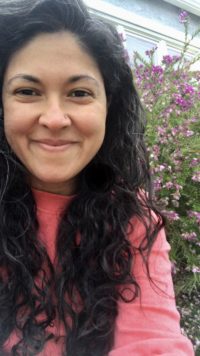 Yashna Padamsee, Director of Operations
Yashna Maya Padamsee is a first generation south asian immigrant queer femme raised in and by the US South. Yashna has spent 15+ years supporting social movements through creating innovative infrastructure and sharing liberatory healing practices. The last decade of her previous work was as the Program Manager at generative somatics (gs) and as the Events Director at the National Domestic Workers Alliance. She has also been an Adult Literacy program coordinator in Durham, NC, a faith-based immigrant rights organizer at the Bay Area IAF, moderated a Community Care discussion on OrganizingUpgrade.com and been the lead of a Disability Justice committee at gs. Yashna holds a BA in Film, Animation and Video from RISD, a Yoga teacher certificate from the Sivananda Ashram and is a 4th year Teacher-in-Training at generative somatics. She is a co-founder and moderator of RadOps, a justice based group for Operations workers in movement organizations.
---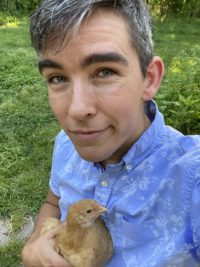 Lewis Wallace, Education Program Director 
Lewis, a co-founder of Press On, is a journalist and activist based in Durham, North Carolina, who's been active in movements for racial and gender justice for over 15 years. Since 2012, he's been a full-time reporter and editor, primarily with public radio, and previously he was the coordinator of a community-produced media program with the prison justice organization Project NIA. He has extensive experience with mentorship and political education for both activists and journalists, and his work as a journalist has been recognized with many local and national awards. His book, The View from Somewhere (and podcast of the same name), address the history and future of "objectivity" in journalism.