Strategies for Transforming Journalism
WHY THIS TRAINING?
The Strategies for Transforming Journalism training pushes people in the field of journalism to think beyond diversity and delve into the systems of power and oppression that shape newsrooms and the communities they cover and serve.
Ethical, accountable journalism is a key lever for social change and democracy in communities. Yet, it's clear that journalism isn't working for everyone it's trying to serve. Strategies for Transforming Journalism examines the structures that keep journalism from realizing its potential to be truly equitable and representative. This training explores how the journalism industry today reinforces and benefits from oppressive practices towards both journalists and the communities we cover and serve. It is based in the understanding that interpersonal interactions and issues of representation are only one aspect of how oppression plays out in the journalism industry. Strategies for Transforming journalism provides a systemic analysis of the problems in order to foster creative solutions grounded in history.
This training is also intersectional, focusing on racial and gender justice but not excluding discussions of disability justice, LGBTQ issues, and economic oppression in the news industry.
AUDIENCE, OBJECTIVES and OUTCOMES
Strategies for Transforming Journalism is designed for journalists, editors, newsroom leaders, and community storytellers who desire a journalism that better serves all people.
Participants will spend the day working together to:
To create common definitions for the terms identity, power, oppression, and resistance + solidarity
To identify how oppression shows up in journalism and begin to think about how to interrupt and dismantle it
To provide tools and actions steps that can be used to challenge oppression in our lives and in newsrooms
After this training, participants will have:
A historically grounded analysis of power and oppression in newsrooms that can help to reframe conflicts and criticisms regarding diversity and power both inside outside of newsrooms
Concrete ideas for transformation, ranging from changing institutional policies to rethinking editorial processes and relationships with marginalized communities
Individually tailored strategies for developing inclusive, representative, and accountable journalism
FACILITATORS
Strategies for Transforming Journalism is facilitated by two long-time social justice educators using a popular education model.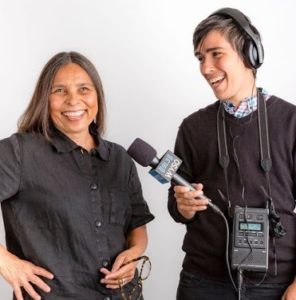 Lewis Wallace (he/him/his) is a journalist and activist based in Durham, North Carolina, who's been active in movements for racial and gender justice for over 15 years. Since 2012, he's been a full-time reporter and editor, primarily with public radio, and previously he was the coordinator of a community-produced media program with the prison justice organization Project NIA. He has extensive experience with mentorship and political education for both activists and journalists, and his work as a journalist has been recognized with many local and national awards. His book and podcast about the history and future of "objectivity" in journalism, The View from Somewhere, will be out in October 2019.
---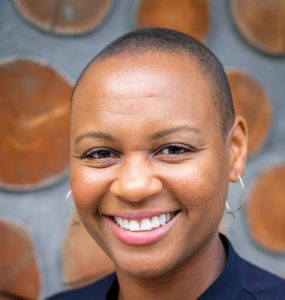 Mia Henry (she/her/hers) is the founder and principal of Freedom Lifted, a company providing civil rights tours to the Deep South and social justice trainings using a historical lens. Mia has more than 18 years of experience in nonprofit management, social justice facilitation, leadership development, and history education. Most recently, she served as the Executive Director of the Arcus Center for Social Justice Leadership at Kalamazoo College and the founding director of the Chicago Freedom School.
---
FEES
The fee for a full-day training is $5,000, and a half day is $3,000, plus travel and lodging for facilitators, if needed. A sliding scale will be offered to make it accessible to all those who desire to participate, and we are open to collaborating with organizations seeking grant funding to cover costs. Please note that 30% of the training fee goes to support Press On, a southern movement journalism project launched in March 2019 out of Atlanta, GA. Press On works to build the news media ecosystem in the South, and influence media trends nationally, by strengthening and expanding community-driven journalism. A portion of the training fee goes directly to the production of media by underrepresented people and groups in the South.
GET THE TRAINING
If you are interested in bringing Strategies for Transforming Journalism to your newsroom or organization, please complete this training inquiry form.